Yesterday, Google's VP of Engineering Vic Gundotra introduced Android 2.2 (aka FroYo) at 2010 Google I/O developers conference.  All major rumored features were confirmed, including:
2-5x performance boost due to kernel JIT compilation
Flash 10.1 support
Tethering and Wi-Fi hotspot support
Ability to install applications on the SD card
The video of Vic's 45-minute keynote speech is available at youtube:
Few pleasant surprises included better enterprise support (MS Exchange calendar, global address book, security policies),  2-3x Android browser's Javascript performance boost (a demo showed Android 2.2 browser significantly outperforming iPad browser), new Application data backup API (allowing applications to back up user data to the cloud), new cloud to device messaging API, and application error reports.
The keynote was notable for a number of jabs at Apple, with the first one coming at the very beginning around 2:45 to a great reception from the crowd:
… if Google did not act, we faced a Draconian future. A future where one man one company one device one carrier would our only choice.
After an applause and a brief pause, a poster was displayed: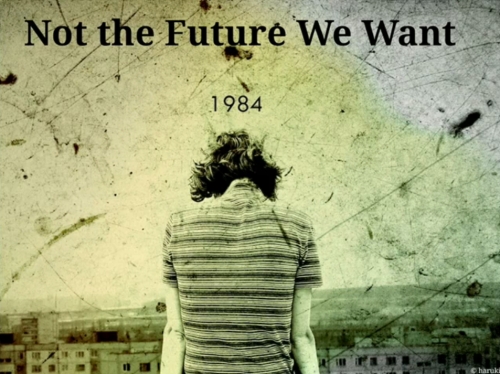 and Vic proceeded:
That's a future WE DON'T WANT. So if you believe in openness, if you believe in choice, if you believe in innovation from everyone, then welcome to Android.
Related posts